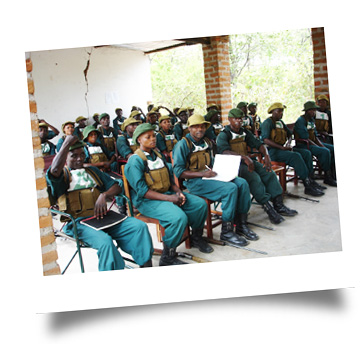 Conservation South Luangwa
Our Investors in Wildlife Appeal is raising money to counteract indiscriminate snaring and poaching, and to treat snared animals in the South Luangwa National Park in Zambia. We provide an annual grant to the Conservation South Luangwa(CSL), which carries out vital and effective field work recruiting its rangers and staff from the local people.
The founder and managing director is Rachel McRobb, a British Zambian resident, who runs an effective and professional organisation and provides detailed quarterly reports to donors. Operations are managed by Benson Kenyembo. All staff are recruited from the local community, many are ex-poachers and ex-National Parks and Wildlife scouts who were retrenched during the transition phase of ZAWA; hence the Society is a major employer in the area, along with the lodges, tour operators and ZAWA itself.