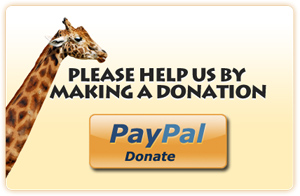 The "INVESTORS IN WILDLIFE" APPEAL is raising £100,000 for conservation and development in Africa. As a registered charity we can claim gift aid on any contributions from British tax payers.
All supporters and donors receive regular bulletins from the Trust and its projects, We now support four successful founder-managed projects in Zambia and Tanzania, all doing amazing work on the ground employing hundreds of local people.
Please join the CCG Trust "Investors in Wildlife Appeal" and be part of our growing network of influential investors to support the following programmes::
Conservation South Luangwa, Chipembele Education Centre, Tanzania People & Wildlife, Ruaha Carnivore Programme, Mkomazi National Park rehabilitation and rhino sanctuary, The Orangutan Foundation and others.